In 2019, the International Astronomical Union (IAU) is celebrating its 100th anniversary (IAU100) and the astronomical breakthroughs that have shaped science, technology and culture throughout the last century. The year-long celebrations also aim to highlight the importance of astronomy as a tool for education, development and diplomacy.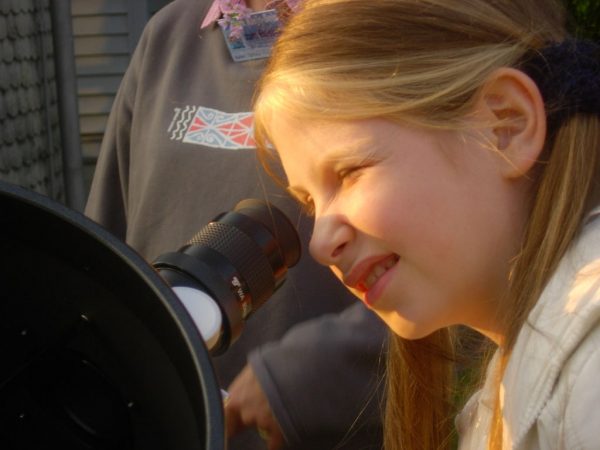 With 100 established IAU100 National Committees and more than 700 activities already registered in 72 different countries
The celebrations start with the truly global star party 100 Hours of Astronomy, which is taking place from 10 to 13 January 2019. Spread over four days and three nights, amateur and professional astronomers, astronomy enthusiasts and the public are all invited to share their knowledge and enthusiasm for astronomy. Currently, there are more than 250 events registered in 50 different countries. Communities around the globe can participate in this joint effort to bring astronomy to the general public.
The global astronomy community comes together to celebrate the foundation of the IAU with a flagship event: the International Astronomical Union 1919-2019: 100 Years Under One Sky meeting that will be held on 11–12 April 2019 at the Palace of the Academies in Brussels, Belgium. A ceremony on 11 April will gather together hundreds of participants, among them eminent scientists, high-level officials, members of industry, decision-makers and prominent young researchers. It will include the participation of the Nobel Prize Laureate Brian Schmidt, the astronauts Chiaki Mukai (JAXA) and John Grunsfeld (NASA), Director General of the European Commission's DG Research & Innovation Jean-Eric Paquet and literary and cultural critic Maria Popova.
The activities set in train for 2019 comprise a diverse collection of events that will inspire everyone with their celebrations and will help implement the IAU100 Themes. Global Projects, such as the Above and Beyond Exhibition, will allow venues around the world to tailor their content to their budgetary needs. In Einstein Schools (under the IAU Theme 100 Years of General Relativity: Eclipse) or Open Astronomy Schools (under Astronomy for Education), teachers will find creative supportive structures to bring their students to the next level of engagement. Other programs, such as Inspiring Stars (Inclusive Astronomy) or Dark Skies for All (Astronomy Natural and Cultural Heritage), will encourage audiences around the world to participate in a wide range of initiatives that in 2019 will bring the international astronomy community together "Under One Sky".
In Australia, 6 events have currently been planned but more will be added as the planning becomes more complete. In addition, the IAU has supported 21 IAU100 Special projects that are national and local initiatives around the world that follow the goals of the celebrations. The collection of IAU100 projects comprises: actions that focus on gender equity (Mozambique); dark skies awareness (Ireland and the Netherlands); an astronomy rock concert (Spain); outreach actions in both urban (Argentina) and remote (Brazil, India, Mongolia, Sri Lanka and Zambia) areas; teacher trainings (Croatia, Hungary, Malaysia, Palestine, Romania, Slovakia and Ukraine); outreach activities with elderly people (Mexico); a conference in France; star parties (Mongolia); educational activities for refugee communities (refugee camps in Tindouf, Algeria); giving visually impaired people access to solar eclipses (Chile and Argentina); and an astrophotography competition (Iran).
With inclusion at its core, the IAU will continue contributing to a world without barriers. The celebrations will highlight equality and diversity with a set of special projects, such as the Women and Girls in Astronomy Day to be celebrated around 11 February and Inspiring Stars, an IAU-driven initiative to encourage equality of participation in astronomy at research, outreach and educational level.
The IAU centennial celebrations in 2019 will stimulate worldwide interest in astronomy and science and will reach out to the global astronomical community, from professional and amateur astronomers and policy-makers to teachers and students, families and the public. Plan ahead for an exciting year and find out how you can get involved and make the most of this global celebration of astronomy.
More information
The IAU is the international astronomical organisation that brings together more than 13 500 professional astronomers from more than 100 countries worldwide. Its mission is to promote and safeguard astronomy in all its aspects, including research, communication, education and development, through international cooperation. The IAU also serves as the internationally recognised authority for assigning designations to celestial bodies and the surface features on them. Founded in 1919, the IAU is the world's largest professional body for astronomers.
Links
Republished from the original IAU Press Release