What are those vollies up to now?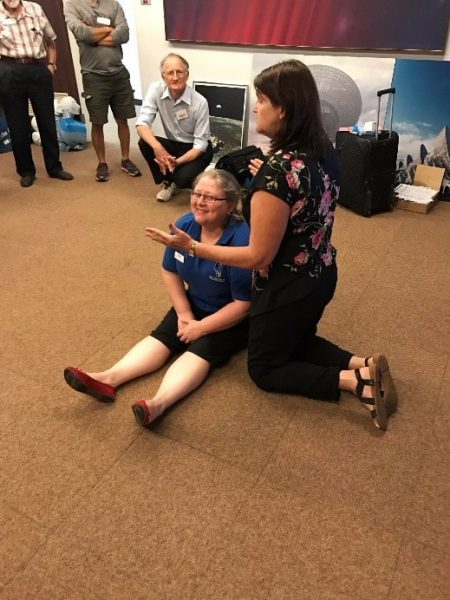 If you had popped into the Observatory earlier this year on a certain Sunday in January, you may have thought that you'd walked into the aftermath of a zombie apocalypse or at the very least, come across the survivors from a failed launch attempt to Mars.
The strewn bodies, the bandages, the questions, and the looks of bewilderment changing to strangely relieved but anticipatory smiles… but wait! There was no need for concern, it was Provide First Aid and CPR Training for our volunteers – and no one was injured during the exercise.
We give big thanks to the 18 intrepid volunteers that have joined our ranks of current First Aiders ready to jump to the aid of anyone in need and also thank Cathy from Revive Emergency Medical Training for an interesting, fun and memorable day.
The Perth Observatory Volunteer Group takes the safety of its volunteers and the public very seriously. We have readily accessible and highly visible First Aid kits and emergency telephones in the domes and main building and are in the process of purchasing a Defibrillator. All our volunteers are encouraged to become First Aiders (just in case…).