Support Perth Observatory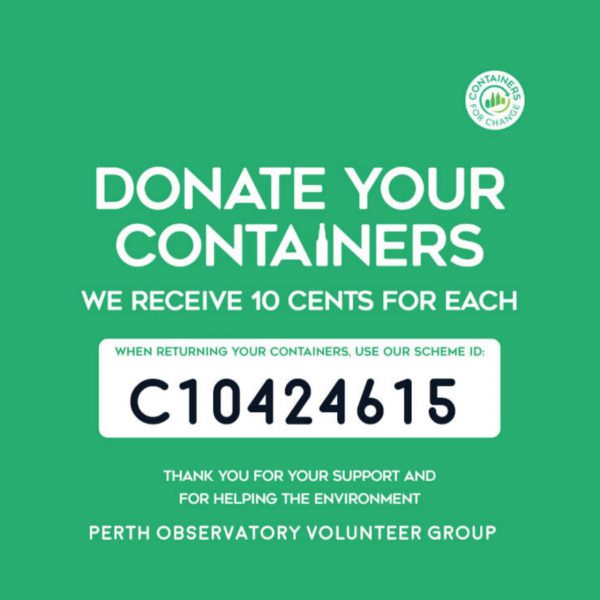 Perth Observatory has joined the Containers for Change scheme.
Please take glass, plastic, aluminium, steel and paper-based cartons between 150mL and 3L to your local refund depot and use the Perth Observatory scheme ID C10424615. POVG will receive 10 cents for each container. Save the ID on your phone for every time you recycle your containers.
Find your local refund depot and get more information on which of your containers are eligible for refunds, just click here: containersforchange.com.au/wa. If you're unable to get to a refund centre, we also have a labelled bin on-site for you to add your clean container donations when you next visit the observatory.
Our maintenance and accounts volunteer, Des, will collect and take donated containers to the refund centre. Thank you for helping the POVG promote sustainable and environmentally conscious practices and diversifying ways for us to raise much-needed funds.
Your help supports the continuing upkeep and running of Western Australia's oldest observatory!