We are so thankful for our wonderful volunteers at the Perth Observatory Volunteer Group. Our latest intake joined us in April and are enthusiastically training for Night Sky Tours, School Day Tours, Heritage and Office Duties. Early in June, a group of our busiest bees began work on preparing the ground for our new Volunteer Barbecue area. This is one of the projects funded by Lottery West to reward our volunteers for all the time they give. A big thank you to all the volunteers who braved the rain, it was a fun day with a lot of laughs.
June also saw the arrival of our Perth Observatory Golf Cart. This cart, funded by Lottery West, will take our less mobile visitors around the domes for their Day and Night tours. We're still trying to come up with a name for it, so send us ideas.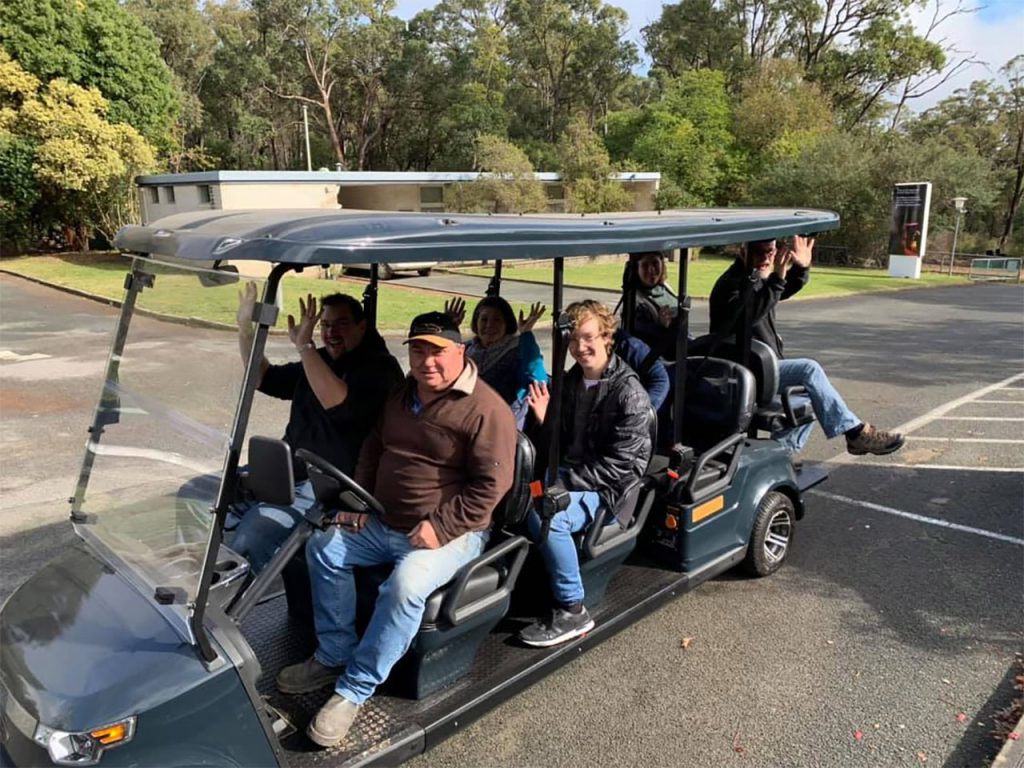 Volunteers have been working on restoring our beautiful historic Astrographic Telescope. The Grubb Telescope is over 120 years old and has been used to produce thousands of photographs of our Southern Skies on glass slides. It's also the only Grubb telescope to still have its original optical tubes, mount and dome. It's taken hundreds of hours so far for a small group of dedicated (and exhausted) volunteers to very carefully remove the old chipped paint and rust.
We are all very excited that they have now begun applying the base coat. There are still many hours of work left ahead and funds are needed to buy more paint, brushes and equipment.