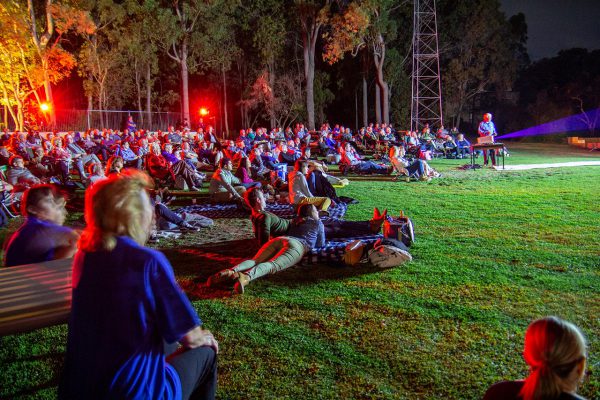 On March 4, West Australian Opera and Perth Observatory partnered to organise a special public talk by POVG volunteer Arthur Harvey on the back lawn of the Observatory.
A day before the event when there was much dragging out our awesome sound system, setting it up with the new and equally awesome projector and portable fold-up screen, and testing our newly-acquired wireless microphone to be sure everything worked. The event went beautifully.
The preview opening from the WA Opera with a Baritone singing and the Musical Director playing an Electronic keyboard was mind-blowing to hear on a balmy night under the stars the observatory back lawn.
Then there was Arthur Harvey, who delivered a magnificent talk on the early use of the stars for navigation by Captain James Cook, his encounter with Polynesian Navigator Tupaia, who helped Cook navigate the Pacific Ocean to record the transit of Venus — and why the transit was important.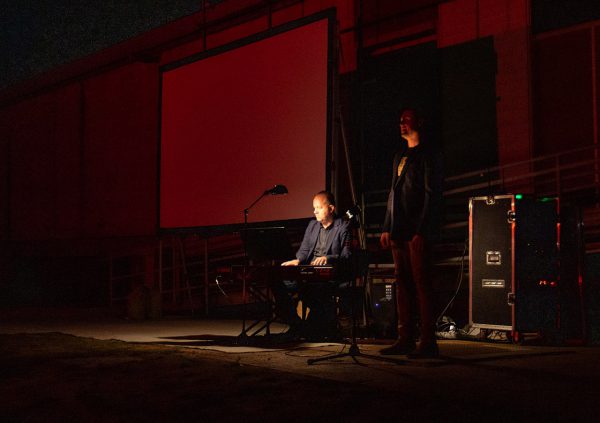 Arthur also enthralled the audience with his talk about how HMS Endeavour was sailed, and Cook's uncanny accuracy mapping of coastlines.
The success of all events we put on, from Night Sky Tours, School Day Tours, or events like this, are always attributable to many smaller components overall. Conception, planning, preparation, execution, and clean up. My thanks go to Rob Kennedy – who works tirelessly to put the infrastructure and facilities together for these events. Julie Matthews and Paul Wadham: what a team they are, dealing with the shop and general admin. Jan Baldwin handles the Membership and helps with Volunteering and Training, and is always willing to help with anything where she can.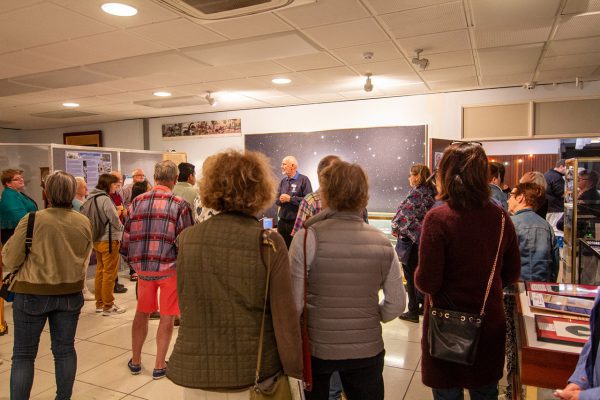 Des and Ken Day are Rob's "workhorses". They are responsible for general tidiness of the observatory grounds, digging holes, filling them in, trenching pipes into the ground, moving stuff around the building and up the back, terrorising the Kangaroos in the Kubota, and anything asked of them.
Jo and Sue deal with the landscaping and major gardening tasks, and have Rob under control, knocking down trees and clearing vegetation that is unnecessary.
Matt Woods – so much of his work and effort is unseen and is just "there". But the marketing and advertising required to keep things moving and be a viable operation are huge.