Dr Katarina Miljkovic's Mars Insights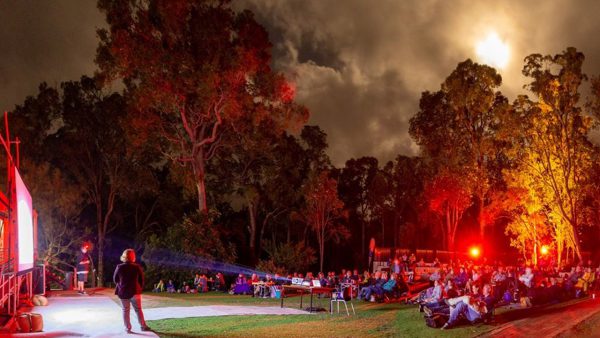 This year, Perth Observatory had the pleasure of welcoming Curtin University's planetary scientist Dr Katarina Miljkovic as the speaker for our Summer Lecture.
Dr Miljkovic is the only Australian involved with NASA's Mars InSight Mission (Interior Exploration using Seismic Investigations, Geodesy and Heat Transport). This Discovery Class mission, designed and developed on the 2008 Phoenix Mars platform, landed on Mars in late 2018 at Elysium Planitia.
Since then, the mission has been working hard at revealing what lies under the red planet's surface and is helping us understand the evolution of Mars and other rocky planets in our inner solar system.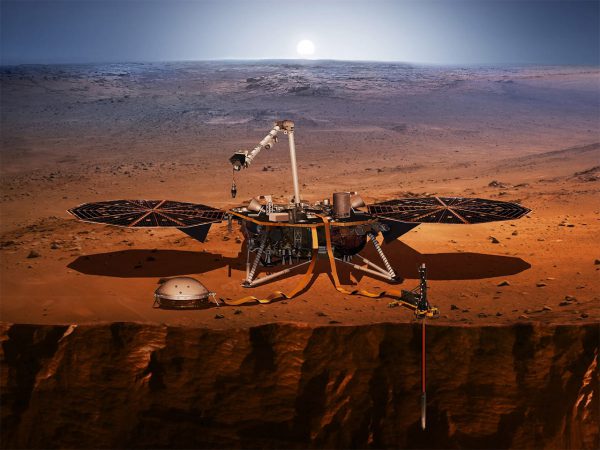 The night was terrific, with people arriving early for picnics, food from George's Kebabs, and coffee from Matobo Coffee, all enjoyed on our back lawn in its lovely bush setting, and everyone was keen to hear from Dr Miljkovic about the InSight mission.
Dr Miljkovic was fantastic, talking engagingly about how Mars is not quiet, like the Moon. InSight's seismometer is sensitive enough to detect vibrations smaller than an atom; Dr Miljkovic explained it has recorded over 450 quakes — proving beyond doubt that the red planet is seismically active. Some of the strongest marsquakes have a magnitude of three to four, and appear to come from Cerberus Fossae, a region of faults and lava flows, 1,600km east of the lander.
We also got to hear about how InSight listens to meteors striking Mars, and Dr Miljkovic's role in understanding how small meteoroid bombardment occurs on Mars, and the seismic effects this has on the Martian crust.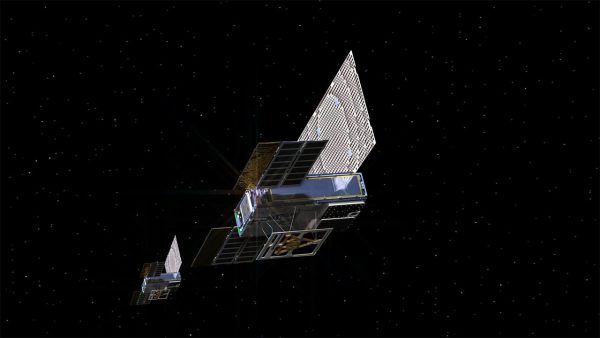 We also got to hear about the annoying problem of the heat probe getting stuck, and the Mars Cube One (MarCO) CubeSats that piggybacked with the InSight mission to test CubeSat navigation and endurance in deep space, helping to relay real-time communications during the lander's descent and landing.
We'd like to again thank Dr Katarina Miljkovic and her family for taking time out of their busy lives to come up to the Observatory and Dr Katarina Miljkovic for presenting your talk; we had a great time listening about your work and the Mars InSight lander.