On A Mission
I'm on a mission to brand regional WA as the stargazing and astronomy capital of the world

Carol Redford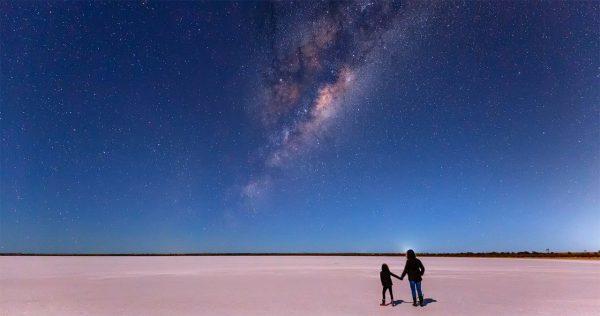 Carol's passion for stargazing and astronomy in Western Australia ignited when she co-owned and operated the observatory at Gingin with her friend Donna Vanzetti.
"It was a joy to stand under the beautiful dark night sky and listen to amateur astronomers recount the stories and science of the night sky," Carol says.
But she could see the light pollution from Perth getting increasingly closer. A recent analysis of advanced satellite images of Earth at night indicates that the rate of light pollution across the globe is increasing by approximately 2% every year, in both area brightness.
Our air is clean and pollution-free, and with regional WA's small population spread over hundreds of country towns, Carol says, and we have a natural advantage with low levels of light pollution. "WA has a dark-sky asset that is being, and will continue to be, sought by millions in an increasingly light-polluted world where stars have become invisible," she says.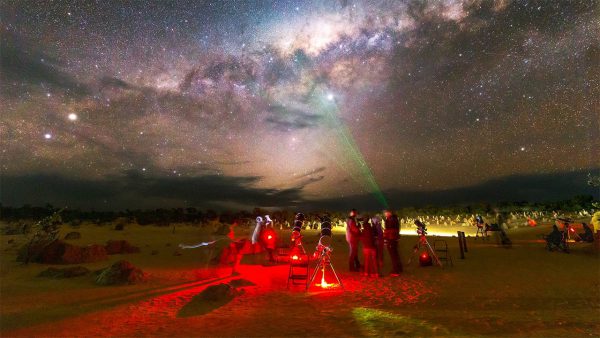 "So, I've been asking myself, 'How can this incredible natural asset be protected for future generations to come?' That's where Astrotourism comes in.
Over the last two years, 15 communities in the Wheatbelt and Mid-West regions have been working with Carol to develop a specific Astrotourism sector of the Tourism Industry and, at the same time, work towards protecting the dark night sky.
"I've been impressed by the level of interest and the enthusiasm from communities," she says, "At times it's been slightly overwhelming!"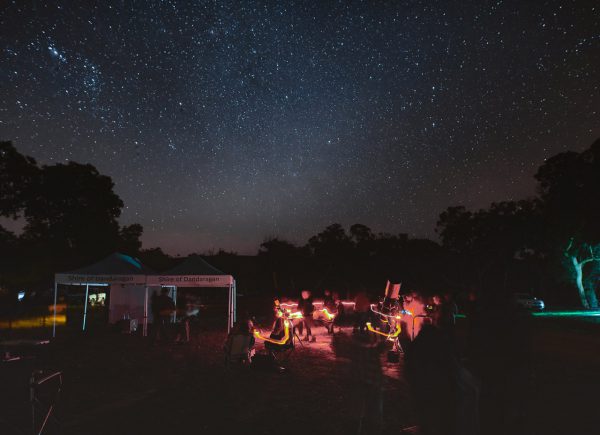 Astrotourism WA is working with regional communities to roll out the "welcome mat" for visitors to experience world-class stargazing, Aboriginal Astronomy culture and heritage, and to use telescopes and cameras for astronomy-related activities. At the same time, Astrotourism helping towns protect their dark-sky asset by controlling light pollution and choosing the appropriate outdoor and street lighting.
"One day I know we will have dark sky sensitive lighting on our town streets," Carol says, and the Australasian Dark Sky Alliance has a new rating system for lighting and products that conform with dark sky principles. In an increasingly light-polluted world, if we work to protect regional WA's dark night sky, we'll have a tourism asset for decades, maybe centuries to come and that will be priceless.
Find out more at AstrotourismWA.com.au