Detecting Near Earth Objects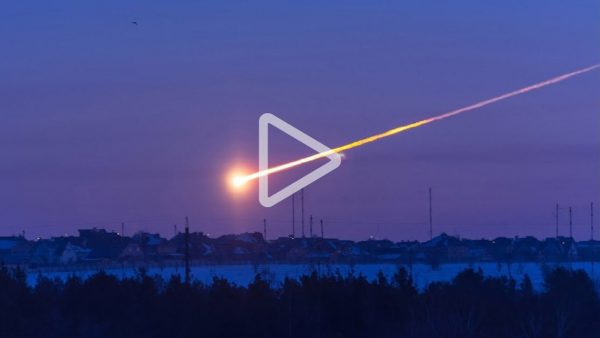 In 2013, a meteor entered Earth's atmosphere over Chelyabinsk, Russia, and exploded. The resulting blast injured 1,500 people. The meteor had been undetected before it entered the atmosphere. We're good at detecting NEOs, Detlef Koschny, the ESA's Acting Head for the Planetary Defence Office, says – but we should be doing better. Astronaut Dr Ed Lu once said, "the only thing preventing a catastrophe from a 'city-killer'-sized asteroid is blind luck." The ESA currently has no fewer than 1,070 objects on their risk list.
"In ESA we call them 'threatening objects'" Koschny says (although the agency is trying to find a better name) but they're just objects with an "impact probability larger than 0 in the next 100 years."
"Chelyabinsk showed us that [city-killer asteroids] really happen'

– Detlef Koschny, European Space Agency
Detlef Koschny took the time to chat to Perth Observatory about NEOs and Europe's survey telescope NEOSTEL – or FLYEYE as it's better, and more affectionately, known. "Chelyabinsk showed us that [city-killer asteroids] really happen," Koschny says, "If we discover the objects early enough, we can mitigate the threat."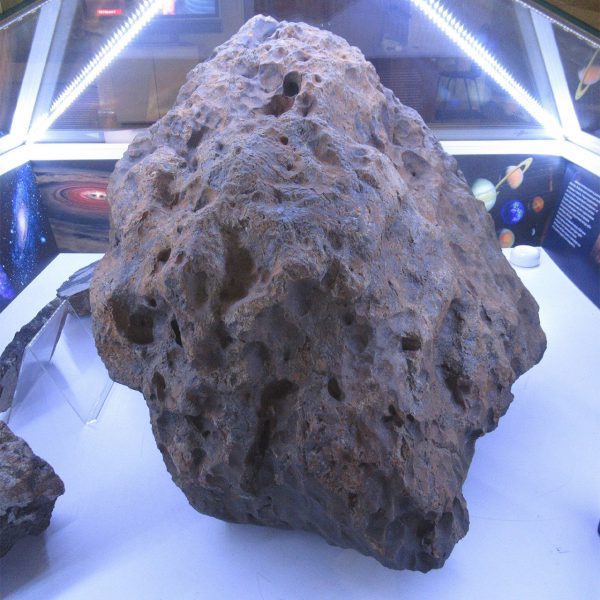 When it comes to discovering them, there are currently three major telescopes surveying the sky; PanSTARRS, Catalina, and ATLAS – all funded by NASA. ESA's Near-Earth Object Survey TELescope, currently in construction in Italy, is revolutionary – and not just in that it will be the first not funded by NASA. The telescope gets its "FLYEYE" name from how it splits images into 16 smaller sub-images to expand the field of view, like a fly's compound eye.
This unique design will give the telescope the ability to survey most of the visible sky in one night. Better yet, the plan is for it to be one of four FLYEYE telescopes monitoring the skies for NEOs. FLYEYE is designed to detect NEOs 40m and larger a few weeks before they would impact Earth. But what mitigation techniques do we have for avoiding seriously harmful impacts? For a 40m object (about the size of the Tunguska object), we'd evacuate the affected area, Koschny says.
Detlef Koschny says, in the case of Chelyabinsk [about 20m in diameter], just announcing the event over the radio and TV, and telling people not to stand behind closed windows, would have been enough to avoid all those injuries.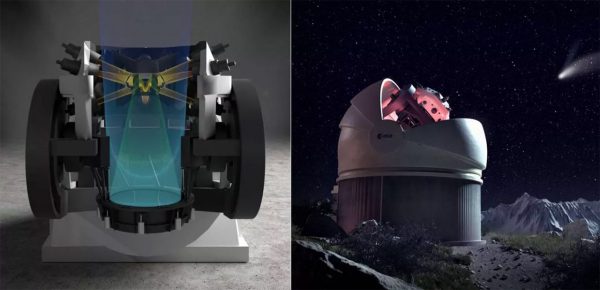 "The international group, SMPAG (Space Mission Planning Advisory Group) chaired by ESA would prepare for a deflection mission for an object 50m or larger," he says. The most promising deflection method is the kinetic impactor, Koschny says, a technique involving sending one or more large, highspeed spacecraft into the object's path. NASA will try that with the DART mission, ESA is participating on with Hera [ESA's planetary defence mission].
Hera will investigate the detailed effects of the impact." Until then, there's little need to worry. According to the Palermo scale, used by ESA's risk list for calculating the potential hazard of the impact from a near-earth object, an object with a value between −2 and 0 deserves careful monitoring. Currently, nothing rates higher than -3.07.