Journeys At The Extremes Of Science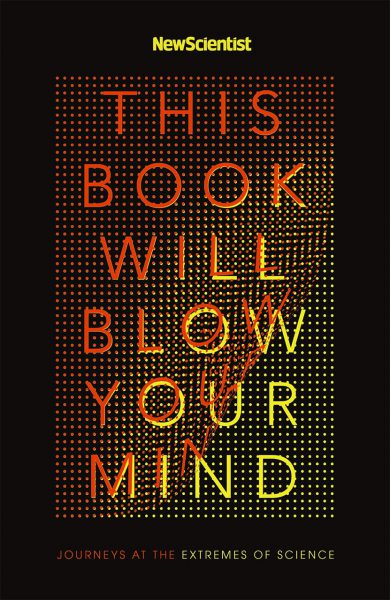 If you are like me, you always start epic novels or long texts but never have time to finish chapters let alone a whole book. If you are also like me and have no scientific background but like to pull out fun and interesting science-related "party starters" then "This Book Will Blow Your Mind, Journeys at the Extremes of Science" might be the perfect text for you.
The book consists of 59 short non-fiction articles written by various journalists and scientists, compiled by New Scientist Magazine. Each article breaks down complex scientific research and delivers it in an easy, "pick up anywhere" style. The book addresses confronting questions and explores our curiosities, introducing amazing breakthroughs in science and technology and outrageous ideas that excite fantasy. It is truly mind-blowing.
Do some notable writings include Does Consciousness Create Reality? A Quantum Leak could be Flooding the Universe with Dark Energy, and The Atoms at Infinity Degrees Celsius and Beyond. Every text is backed by current and ongoing research into mathematics, physics, astronomy, biology, geography, and psychology, with a short paragraph about each contributor and a chapter dedicated to further reading.
This book did, in fact, Blow my mind. I was so amazed about how blurred the lines are between reality and fantasy that I was reading whole chapters to my husband and friends, which incited interesting discussions and debates, testing where we stand morally and how comfortable we are with the extent of current scientific research. This book would be perfect for a local book club, high school reading or something for your sci-fi interested teenager.