Another successful Astrofest is behind us with 4,000 people attending the event at Curtin University on February 29. Clouds threatened throughout the day and while we were setting up, but gave up their attempts to ruin the night. Clouds parted, revealing the night sky, just as the sun was setting, allowing all the 40+ telescope operators to start showing their chosen objects of the night.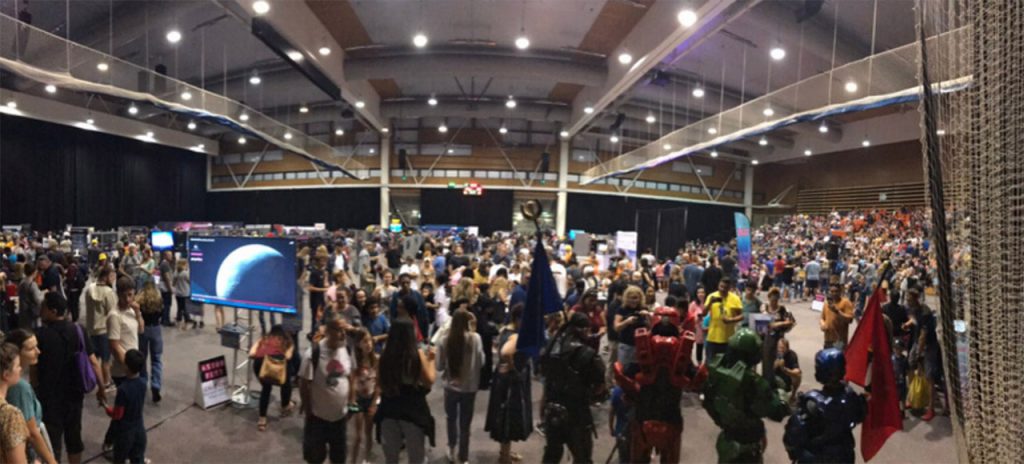 On the night, I presented my "Space is Big" talk on the main stage, as well as live-streaming the Moon to YouTube so people in the Stadium, and around the world, could see an up-close view of the Moon.
Objects shown through the telescopes at Astrofest included the Sun, the Moon, Betelgeuse, the Orion Nebula (M42), Carina Nebula (NGC 3372), Southern Beehive Cluster (NGC 2516), Wishing Well Cluster (NGC 3532), Jewel Box Cluster (NGC 4755) and 47 Tucanae (NGC 104).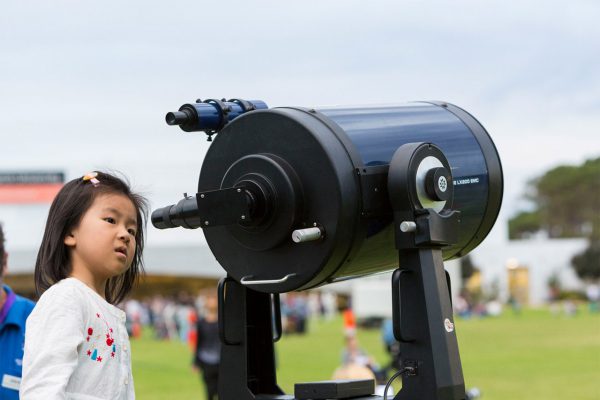 This year, Perth Observatory had 48 volunteers at the event with some running telescopes and our store in the Curtin Stadium, while others regaled the public with fascinating facts about the objects they were going to look at through the telescopes and about what we do at the observatory.
Fellow volunteer and astrophotographer Roger Groom this year took on the Astrofest Astrophotography Exhibition Curator mantle and did a fantastic job.
It's incredible to see all of the excellent photography coming from WA astrophotographers. It is also great to see that the judges of the exhibition decided our fellow volunteer Martin Williams should win the award for Best New Talent and Best Astro Photo with his photo of the Horse Head Nebula (NGC 2023).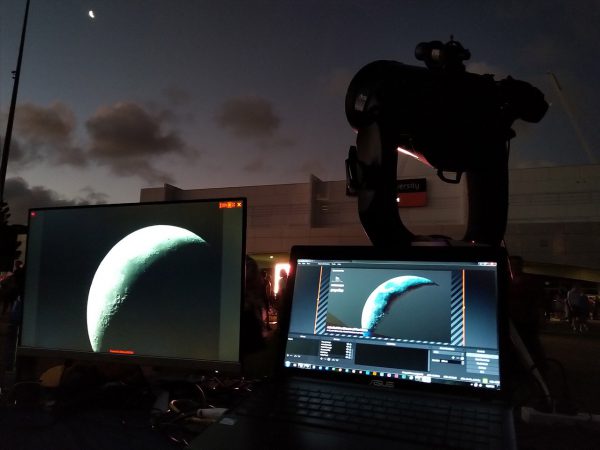 Newly created this year were five award categories, sponsored by Perth Observatory. These awards were for the Best Deep Sky Photo, Best Lunar Photo, Best Solar Photo, Best Planetary Photo, Best Nightscape Photo, and Best Time-lapse Video.
You can see the winning and the catalogue with all the photos selected for the exhibition here: http://www.astronomywa.net.au/2020-astrophotography-exhibition.html
A big thank you goes out to all the WA Astronomy Groups who helped organise the night, Curtin University food vendors, the WA public and Kirsten Gottschalk from ICRAR, who managed to keep alive her streak of clear nights at Astrofest.