After the disappearance of her scientist father, three peculiar beings send Meg, her brother, and her friend to space in order to find him.
A Wrinkle in Time follows the adventure so fangirl travelling through space in search of her missing father. She is joined on this journey by her precocious younger brother and a friend from school.
With guidance from three ancient and wise entities known as Miss What, Miss Where and Miss Who, the three youths travel across the galaxy, encountering many strange and wonderful creatures, not all of whom are benevolent.
The movie is an adaptation of the much-acclaimed Fantasy novel written by Madeleine L'Engle and like the vast majority of film adaptations, it falls short of the grand scale a depth of its source material. That said, the movie does a decent job of visually representing the new worlds, though there is never enough time spend on any of these worlds to really get a feel for them.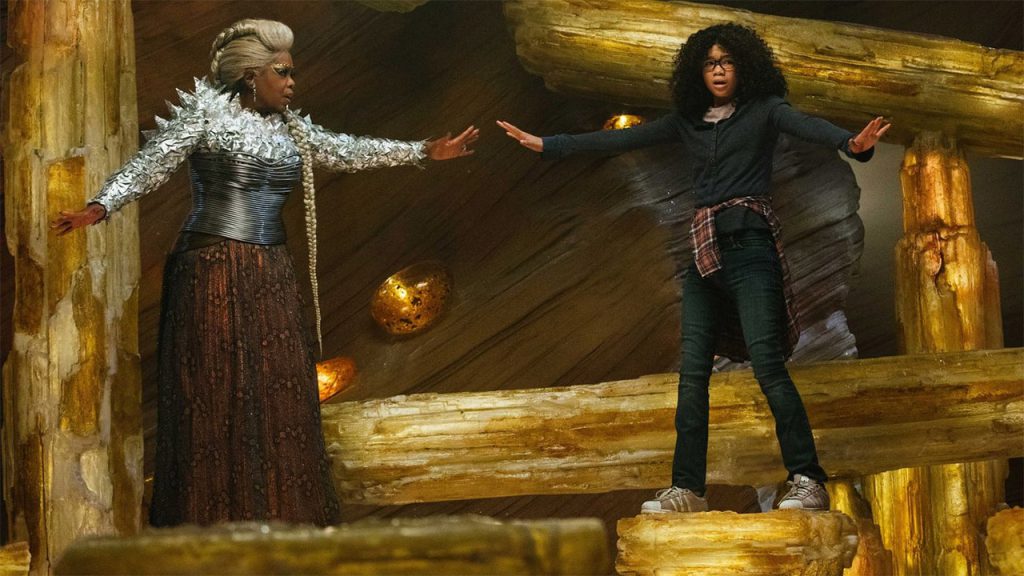 The characters too seem a little thin, introduced with little or no introduction then gone just as suddenly. The real star of the movies is the special effects, which do a good job immersing the viewer in the newly imagined landscapes and showing the interactions with the local flora and fauna.
As a stand-alone kids movie, it is enjoyable without being spectacular, with some good messages about the importance of family and believing in yourself. If you are a fan of the source material or if you are looking for an in-depth exploration of new worlds and how we manage to explore them, then it may be best to stick to the original novel.
| | |
| --- | --- |
| Starring: | Storm Reid, Oprah Winfrey and Reese Witherspoon |
| Stars: | 2.5/5 |
| Available on: | DVD, Blu Ray, iTunes & Stan |