Welcome to this Winter Solstice edition of the POVG Newsletter as we approach the close of our second year as managers of the historic Perth Observatory. So after just 2 years, we were thrilled to be recognised as WA Community Volunteer Organisation of the Year during National Volunteer Week. Recognition of ongoing service to POVG was initiated when we presented the first round of service badges to all "vollies" who have been with us for 3 years or more. This will be an annual event with badges and updates presented at our May Training meeting each year.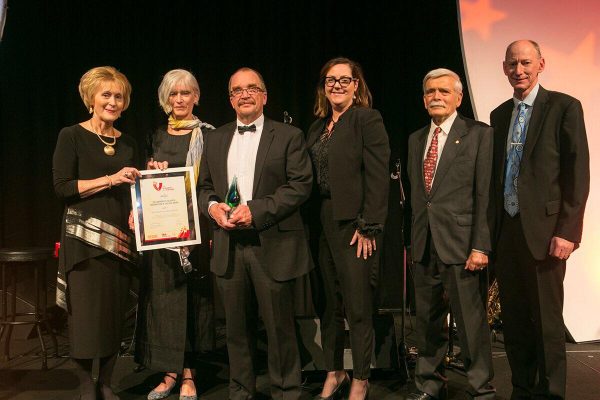 The winter night tours have now commenced, with smaller groups and more time to unpack the mysteries of space over hot chocolate and a cookie or two. Inspirational Talks on each of the "bright moon" Saturday evenings in July, August and September will be a highlight this year. Luke Davies, an astronomer at the International Centre for Radio Astronomy Research; TG Tan, citizen scientist and discoverer of exoplanets; and Roger Groom, astrophotographer, will be presenting their insights and leading discussions, accompanied by wine and delicacies from local producers. Our heritage team are making excellent progress behind the scenes, too. The Significance Assessment funded by the National Library of Australia and the Interpretation Plan funded through Lottery West is now complete. The team is now ready to work with experts and funders to implement the recommendations, to ensure that our internationally significant collection of instruments and stories of discovery are appropriately documented, interpreted and appreciated.
Since our last newsletter, Night Sky Tours for "Star Trek", "Star Wars" and "Hitchhiker's Guide to the Galaxy" fans gave our presenters the chance to quote from movie scripts, dispel myths and highlight the realities of space science and exploration in the 21st century. Then, presenters, John Ford and Matt Woods were out and about, joining with ICRAR and Stargazers at the mini Astrofest viewings in Geraldton & Carnarvon. Each proclaimed the excellent viewing conditions and customer feedback compensated abundantly for the long drive there and back. I look forward to seeing many of you up on the hilltop soon. There are no excuses now for getting lost on the way with an array of new road signs all over the Kalamunda area, guiding visitors to the end of Walnut Rd. In the meantime, please enjoy the stories, accounts and reviews in this newsletter and check in regularly for more news on perthobservatory.com.au.
Diana Rosman
(POVG Chairperson)