From myhomebasedlife.com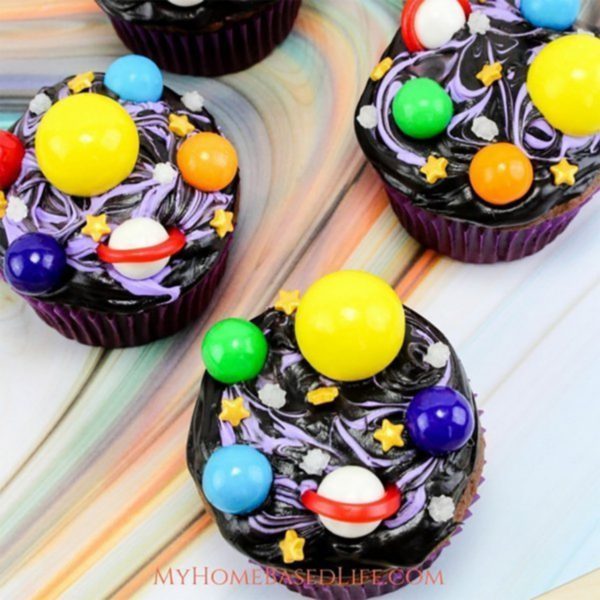 Ingredients
8-10 Chocolate Cupcakes unfrosted
1 can White Frosting
1 can Chocolate Frosting
1 pkg Round Candy small, multi-colour
8-10 Gumballs large, yellow
Sprinkles
Food Coloring black and purple
Red Licorice optional
Instructions
Use the black colour to tint chocolate frosting black. Colour about ½ cup of the white frosting purple.
Frost all the cupcakes in black and use the purple frosting to make swirls around on top of the black frosting.
Put one large yellow gumball on each cupcake to resemble the sun.
Put 4 or 5 small gumballs or candies to resemble planets, make sure you use different colours, so they look like different planets. An optional step I did was to use a short piece of red rope licorices to wrap around a small gumball to look like Saturn. Sprinkle the little stars and tiny white rocks around on each cupcake to look like stars and meteors.
Enjoy these fun galaxy cupcakes!