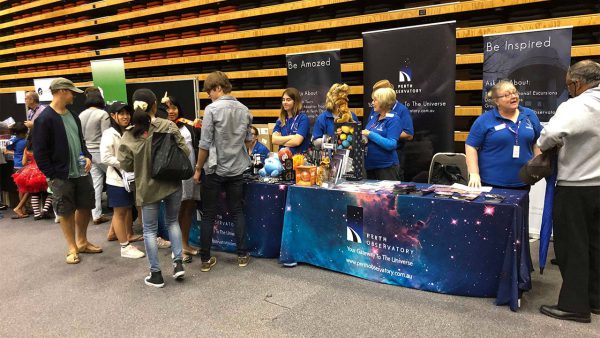 The weather once again did not cloud the fun at Astrofest this year with thousands making their way through the scopes, stalls and Stormtroopers. The Perth Observatory had the pleasure again of being one the major exhibitors, with our travelling Astroshop, our information booth and our field of telescopes.
Our Volunteers engaged with the excited public, swapping stories at the information booth, recruiting possible future volunteers and extending invitations to our special events, and night sky tours. We were proud to inform everyone of our new bus service, our new amphitheatre and the amazing energy and atmosphere at the Perth Observatory.
The Astroshop was as busy as ever with stock sellouts, and our always popular celestial buddies taking centre stage.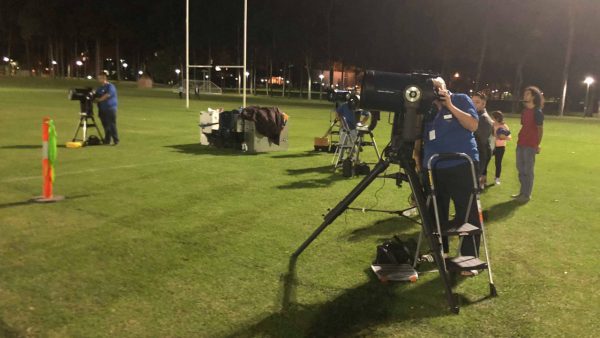 Out on the field, our telescope operators delighted and entertained the viewers by redirecting the scopes from the disappointing sky to objects around Astrofest, and CurtinUniversity in a big game of 'Where's Wally" impressing everyone with the viewing range.
A wonderful energetic night engaging with those who are just as passionate as us when it comes to astronomy and astro-related things, something that the rain could never dampen.