After almost five years our Photographic Glass Plates Preservation Project is now finally complete.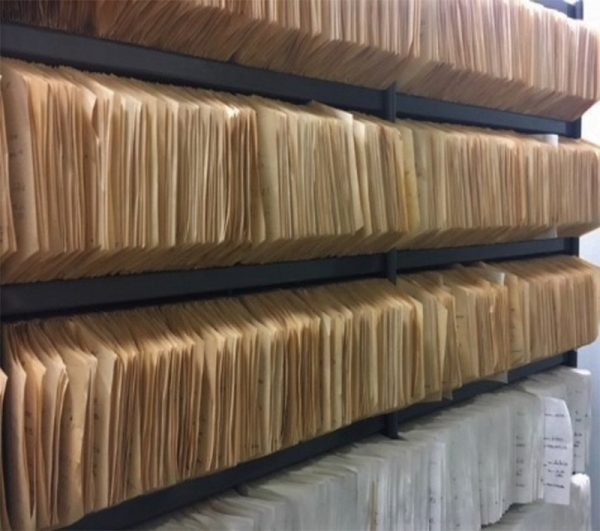 A huge thank you to everyone involved! As part of this epic program, we have scanned 22,872 plates. The project has preserved the analogue data saved on single copies of 6-inch square (16 x 16 cm) as well as 6-inch by 3.5-inch (16 x 6cm) photographic glass plates. Produced primarily during the period from 1901 to 1999 by the Perth Sir Howard Grubb Astrographic standard telescope, built-in 1897 and installed in 1899, the plates have an image scale of 60mm per degree.
The crew who started scanning in April 2018 were Mike Meyers, Suzanne Knight, Zoe Fraussen, Carol Korb, Alison Sampey, and myself, with Dr Craig Bowers as the project manager and Geoff Scott Tech support.
Now the glass plates scanning is complete; the rest of the project is recording all the paper records associated with the plates, including metadata relating to the image recorded on the plate envelopes and in a series of observing books.
Museum upgrade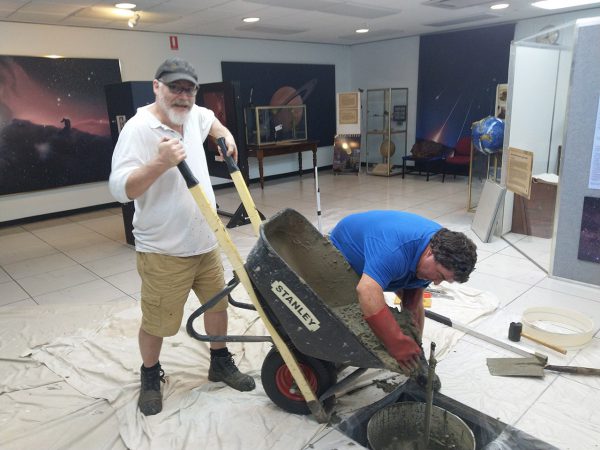 Work continues on the Perth Observatory Museum upgrade, and I can share with you now that the underfloor concrete plinths are now in place. From our last newsletter in March, you'll remember that these are needed to support the restored museum's restored clocks and timepieces. Work has also commenced on the museum's walls, preparing them for painting. Kitchen renovation Back in March, we reported that our kitchen upgrade project was almost complete — and I'm pleased to share that renovations are now complete!
After months of hard work and dedication, the kitchen now has a new floor and a replaced operable wall between the kitchen and the lecture theatre. That's not all, the kitchen now has a new dishwasher, and we've installed additional power sockets after needing to relocate the fridge and construct new cupboards to house the dishwasher and bins.
Congratulations and thank you to everyone who helped with the new kitchen!