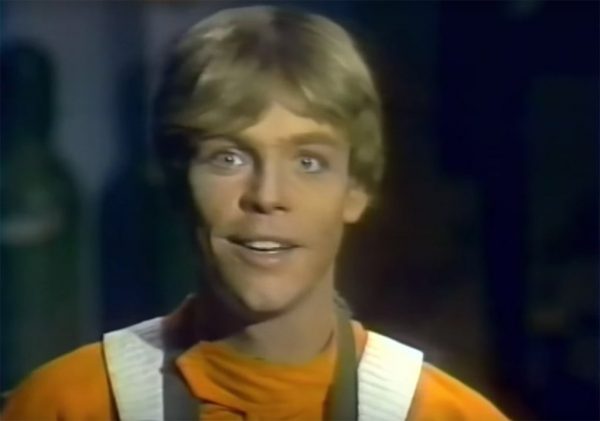 It's Life Day, and Han Solo and Chewbacca are desperate to get back to Chewy's home planet of Kashyyyk to his waiting wife Malla, child, Lumpy and father, Itchy. We follow the Life Day preparation with a variety of different segments, songs, dance and special appearances. As the day continues, Malla gets increasingly worried about Chewbaccas' tardiness, while Chewy and Han outrun the Imperial Army. Malla contacts quite a few of the original Star Wars cast to check on his whereabouts, where, in the end, they are united and celebrate the day with Luke, Leia, Han Solo, R2D2, and C3PO.
Star Wars Holiday special is certainly an interesting experience. It was great to see the original cast take part but it was uncomfortable, and at times embarrassing (Ok it was all embarrassing). The idea of a tv special is fine when the show is as campy and wholesome as The Brady Bunch, but seeing the Star Wars actors, ride on the wholesome sitcom train was creepy and unsettling. Let's hope that the pay was worth it. That said, they weren't the prominent characters in this film, Han, Chewy, R2, C3PO,  Leia and Luke were more cameo characters themselves,  and the movie centres around Chewbacca's wife, father and child.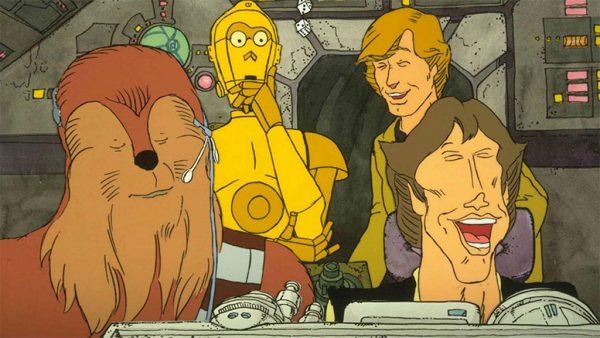 However, it feels too centred around them and it was awkward (and annoying) having to sit through and try to decipher quite a bit of Wookie on Wookie dialogue.  Like all good TV specials, the storyline is based on segments and guest appearances.  As it was released 5 years before I was born the cameos were a bit hit and miss with familiarity. As far as the plot goes, it's confusing and drawn out. We move around songs, and cooking demonstrations, search warrants by the Republic and even an animation (Which isn't too bad). I had no idea that Bea Arthur from The Golden Girls was the owner of the Cantina Bar in Mos Eisley, (Her Song is pretty jaw-dropping when you get to it) 
But all the cringy parts of the movie are forgotten when we hit the finale of The Star Wars Holiday Special, the biggest cringe of the whole 100 minutes, when the "Life Day" song is revealed and sung by Princess Leia and the original Star Wars cast, to the tune of the Star Wars theme! It's so bad it's somewhat amazing.
All in all, The Star Wars Holiday Special is so terribly bad it has become an annual cringe event in our household. It is an absolute must-see and an important piece of Star Wars history. Not because it's any good, but because it exists.
| | |
| --- | --- |
| Starring: | Mark Hamill, Harrison Ford, Carrie Fisher, Anthony Daniels, Peter Mayhew and James Earl Jones (voice) |
| Stars: | 1/5 & 3/5 |
| Available on: | iTunes and DVD |
Because it's so bad it's somewhat good.