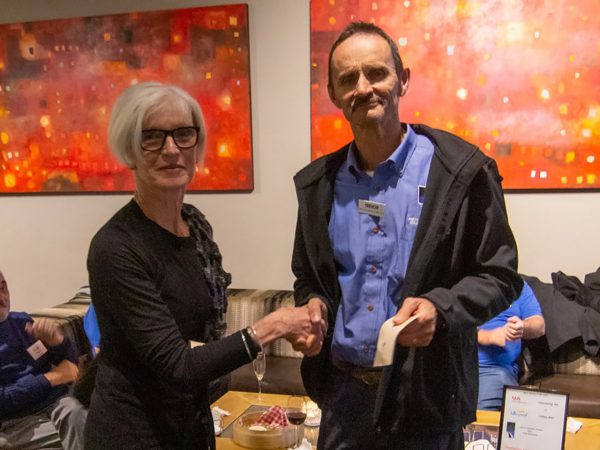 What is your favourite thing to do at the Observatory?
"I'm lucky to be chair as I see more of what's going on in all the different areas. My favourite thing still, though, is to be at one of our Night Sky Tours on a clear and balmy summer evening – it's just magic."
What do you see in the future for the Observatory?
"There are so many great ideas still to be implemented. I would love to see us fulfil all of these, but we need to make sure it's still fun to be here, to build our volunteer base and grow this organisation without being too bureaucratic."
Do you have any advice for new volunteers?
"I nearly gave up in my first few months as a volunteer, so please stick with it! What you get is excellent training and fulfilment – in proportional to what you put into it. A quote I like to borrow from Ray Martin "……just have a go."
On behalf of all of us at the Perth Observatory Volunteer Group, thank you so much Diana for the time and commitment you have given to the group.
2020 addition:
We are all sad that Diana decided not to continue as Chair for 2020.
Diana has given a huge amount of hours and expertise over the years in the role and can now take the time to relax and enjoy her grandchildren.
Diana will continue as a volunteer, and I'm sure we will all enjoy seeing her at various events and Night Sky Tours. Thank you Diana, see you on a Night Sky Tour!
We also take this opportunity to warmly welcome Dr Colin Armstrong as the new chair of Perth Observatory Volunteer Group. Bringing with him a wealth of experience and enthusiasm to this role, it is a pleasure to have Dr Armstrong lead us as we explore strange new worlds, and boldly go where no one has gone before.