29 of our volunteers updated their First Aid certificates this February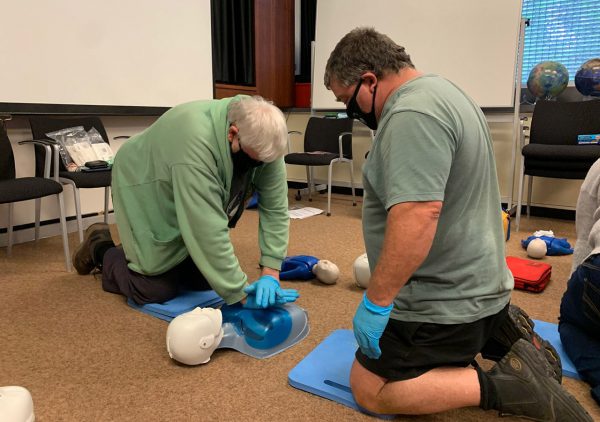 We're very grateful to our instructor, Keith Emin, from Revive Emergency Medical Training, who entertained us with his sparkling sense of humour whilst teaching us the skills to provide First Aid response, including CPR, life support and managing casualties in a range of situations.
The special covid-safe courses ran over two Sundays at the Observatory, and it was wonderful to see such a cross-section of our volunteer force at the course, with attendees ranging in age from 18 to those in their 70s. A reminder to all our volunteers: the Perth Observatory defibrillator is located next to the First Aid Kit on the corridor wall next to the back door.
Next volunteer intake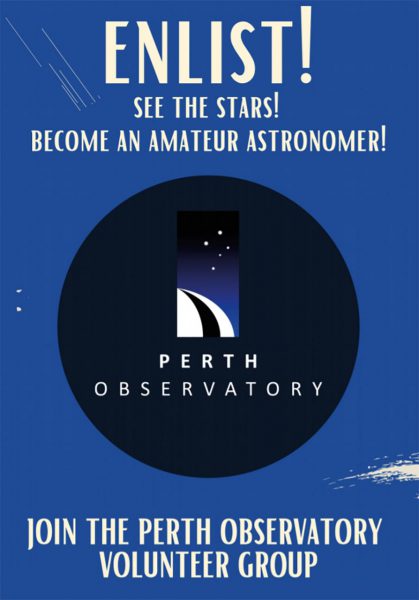 Interviews for the next intake of Night Sky Tour volunteers start at the end of March. If you're interested in applying to join the Perth Observatory Volunteer Group and help run Perth's oldest observatory, please complete a volunteer application form at perthobservatory.com.au/become-a-volunteer If you've free time during the day, we need School Day Tours volunteers and various administration roles. There's always plenty to do and interesting people to get to know. I'd also like to take this opportunity to send gentle hugs to all our volunteers and readers bravely fighting through various health issues now. You are all in our thoughts and hearts, and I wish you and your families all the best.
Sign up to become a volunteer here: